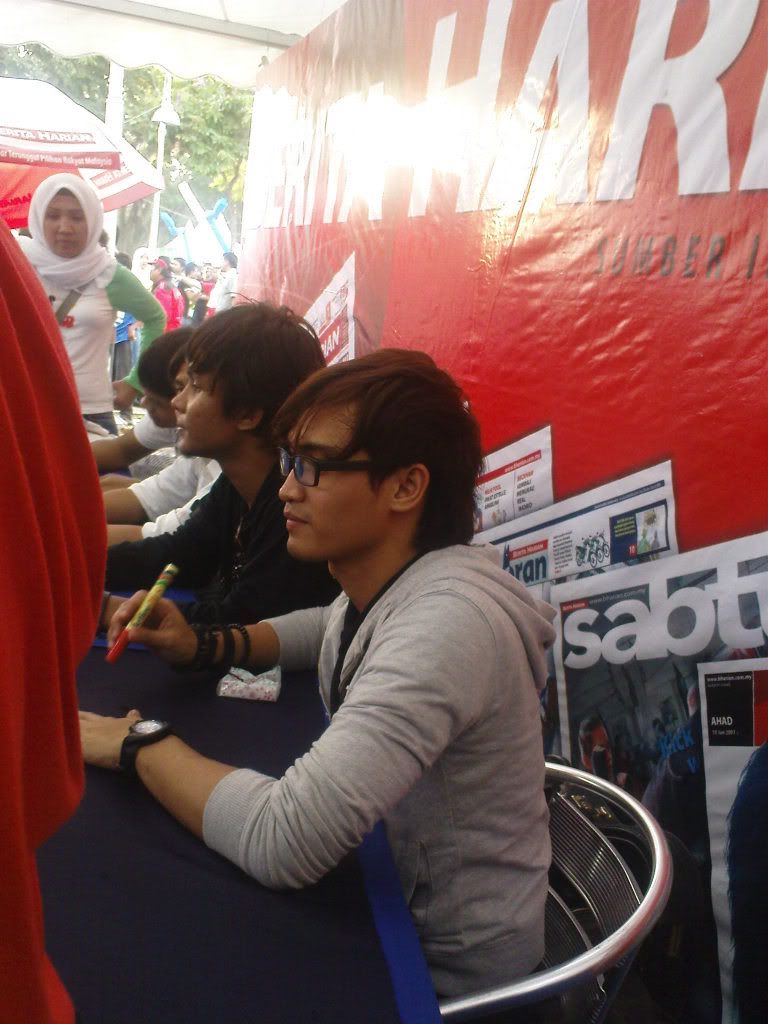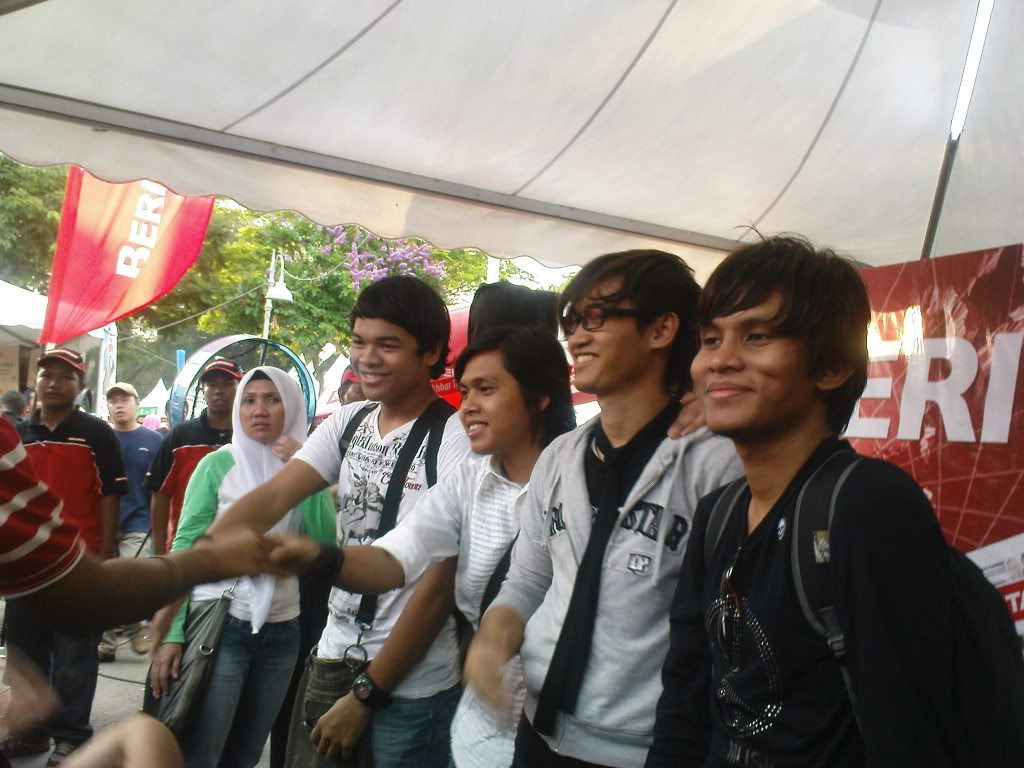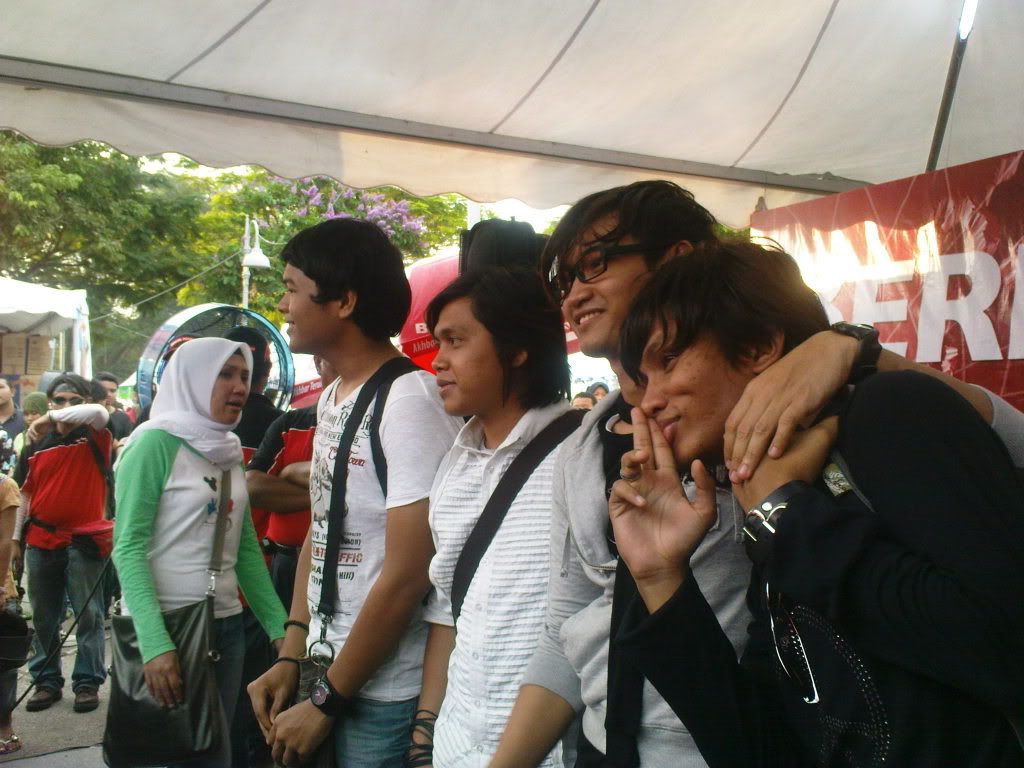 aku g sua rasa kt muo.... then g booth berita harian.. dpt arr jumpa aizat and 6ix sense... ahaksss... skenye... sbb diorg cute arrr.. esp adi...(vokalis from indon kan???) sore best.. layan.... 6ix sense time tu 3 org jek.... gjie, adi and athan.. lg 2 org wan and ayoi xdtg plak.... ahakss

aizat plak aku tgk semakin kuwos... nape ekk?? musykil aku.. jeles pon ade gak... wakakaakakaaka.... gilakkk...

dlm pale otak aku ni dok berlegar2 lagu tanpa... wakakakaa giler bayang aku jap kt adi tuh.... giler bayang je arrr.... tp gila yg terkawal.... kalo x see u in tg rambutan arr jawabnye... uishhh~!! simpang malaikat 44.... ahakssss...

sok aku ade appointment kt bb kul 3.... so aku nk prepare laa mende yg patut... ahakssss.. callooo bebeh~!!